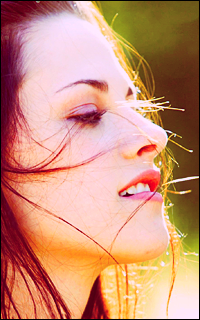 MISS BOWER ♥ Forever, I'll be yours !
➹ What make you think ?
★ SETTLED SINCE

:
16/05/2012
─ pix

:

Sujet: (m) Taylor Lautner ◮ « I love to be loved by you ! » 20th Juin 2012, 11:11 am

---

(C)TUMBLR

Jeffrey Caiden Bower

SURNOM(S) ๑ Jeff ÂGE ๑ 23 ans DATE ET LIEU DE NAISSANCE ๑ Boston, le 7 avril 1989. ORIGINES ๑ Amérindiennes (sang Indien). NATIONALITÉ ๑ Américaine. PROFESSION/ÉTUDE ๑ Libre. ÉTAT CIVIL ๑ Fiancé SITUATION FINANCIÈRE ๑ Moyenne ORIENTATION SEXUELLE ๑ Hétérosexuel. GROUPE ๑ Hometown Glory. AVATAR ๑ Taylor Lautner.





Rancunier ๑ Passionné ๑ Possessif ๑ Loyal ๑ Tête brûlée ๑ (sur)Protecteur ๑ Négatif ๑ Fidèle

SON HISTOIRE



Jeffrey a du sang Indien, dont il est très fier. Il tient ça du côté paternel, depuis des générations.

Sa mère, son père et lui ont eu un grave accident en voiture lorsqu'il était bébé (environ 2 ans). Sa mère est décédée sur le coup & son père a terminé en chaise roulante.

Il habite depuis toujours à Boston et s'y est fait autant d'amis que d'ennemis, étant plutôt rebel dans l'âme et parfois un peu trop téméraire.

Jeffrey a déjà provoqué des bagarres dans des bars & dans son ancien lycée, à l'époque. Mais au fond, il a toujours été très gentil et juste, défendant toujours les causes qu'il juge être bonnes. Il déteste l'injustice.

Lorsqu'il eut dix-huit ans, il a rencontré une fille un peu perdue, appelée Faith. Voyant à quel poin telle lui semblait fragile & porutant forte à la fois, il l'a pris sous ses ails au lycée et empêchait quiconque de s'approcher d'elle.

Rapidement, lui & Faith sont devenus inséparables. Les meilleurs amis du monde. Mais des sentiments sont nés et devenaient de plus en plus forts, à la limite du contrôlable. Il y a quatre ans maintenant, le 21 février 2008, il a osé avouer ce qu'il ressentait à Faith. C'est depuis ce jour qu'ils sont ensemble.

Il connaît les problèmes de santé de Faith et ne peut s'empêcher de la surprotéger, envers et contre n'importe qui ou quoi.

Depuis trois ans, le couple vit ensemble dans un appartement ; c'est le père de Faith qui s'occupe de payer le loyer en grande partie.

Le 25 mars 2012, soit le jour de l'anniversaire de Faith, il l'a demandée en mariage & elle a accepté. Depuis, ils planifient leur mariage.





♛ Faith Genesis Stephenson

Entre Faith & Jeffrey, c'est un coup de foudre amical immédiat qui s'est transformé en une belle histoire d'Amour. Même s'ils sont très jeunes, ils espèrent pouvoir se marier bientôt et fonder une famille ensemble. C'est un couple solide et uni qui ne se cache rien. Chacun a créé une dépendance à l'autre et ils ne concoivent pas de vivre séparément. Le chemin de la vie, ils veulent le parcourir ensemble. Rien ni personne ne les en empêchera ; car l'Amour qu'ils se portent restera le plus fort face à toutes les épreuves que le destin leur réserve.

♛ Elias Scott Stephenson

Entre Jeffrey & Elias, ça avait plutôt mal commencé. Les deux hommes ont dû apprendre à se faire une place dans le cœur de Faith et vivre avec cela. Au début, la tension était palpable et chacun se méfiait de l'autre. Puis, avec le temps, ils ont appris à se connaître et, finalement, se sont trouvé plusieurs points communs. Aujourd'hui, on peut même qualifier leur relation d'amitié, au plus grand soulagement de Faith. Toutefois, Elias trouve que c'est un peu tôt pour parler de mariage & n'est pas trop d'accord là-dessus.

♛Summer Vanessa Stephenson

Entre Summer & Jeffrey, ça a tout de suite collé. C'est d'ailleurs grâce à elle que Faith a pu tenir face aux tensions entre Elias et Jeffrey, car Summer savait comment tempérer les choses. Elle trouve que Jeffrey est un garçon très bien pour Faith et ne demande qu'à ce qu'ils soient heureux. Parler ed mariage, ça la rend folle ! Elle adore cette idée et se montre peut-être un peu trop enthousiasme aux yeux d'Elias, bien plus réticent. Mais qu'importe, elle a l'habitude de ne pas être d'accord avec son jumeau. De plus, Jeffrey est, à ses yeux, une sorte de petit frère, un meilleur ami. Elle l'épaulera dans ses choix, comme pour le reste.

— — — — F o r e v e r ♧ Y o u n g — — — —


« Pourquoi demander si je t'aime encore, comme si, un jour, je ne t'aimerais plus ? »



Dernière édition par Faith G. Stephenson le 4th Juillet 2012, 7:34 pm, édité 1 fois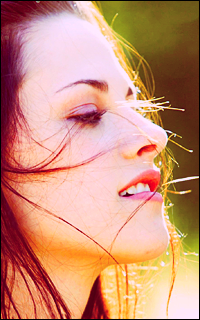 MISS BOWER ♥ Forever, I'll be yours !
➹ What make you think ?
★ SETTLED SINCE

:
16/05/2012
─ pix

:

Sujet: Re: (m) Taylor Lautner ◮ « I love to be loved by you ! » 25th Juin 2012, 8:02 pm

---

Merci à toi, qui viens de lire mon scénario.

Si ce dernier t'intéresse, sache que déjà rien que pour ça je te vénère & je t'offrirai une montagne de chocolat suisse si tu décides de le tenter ! Oui parce que, je t'aimerais infiniment beaucoup !

Je suis quelqu'un qui aime le RP & qui pratique depuis plusieurs années. C'est pourquoi je tiens à ce que la personne ait un

bon niveau d'orthographe

, qu'il soit capable d'écrire un

texte fluide & agréable

; Pour le nombre de ligne, je compte environ 800 mots mais ce n'est pas une obligation du tout car je privilégie la qualité à la quantité.

L'avatar

n'est pas négociable ; pour la simple et bonne raison que le couple Stewart & Taylor est très peu joué selon moi & j'avais envie d'exploité un peu cette relation étonnante qui est décrit dans "Twilight". Attention, je ne suis pas une adepte de la saga pour autant. C'est juste que ça permet d'avoir de belles images & j'ai accroché quant à l'idée de ce couple. Toutefois, si vous tombez sur un dieu vivant, vous pouvez tenter de me convaincre ; Mais cela serait très difficile !

Pour

la présence

, je voudrais quelqu'un d'actif afin que l'histoire se déroule au mieux. Si vous voulez prendre le scénario et ne jamais le jouer, autant dire que la porte vous attend (aussi radicalement que je le dis). Pour moi, il faut poster une réponse par semaine environ. Après, je ne suis pas intransigeante. Nous avons des vies à côté & je conçois qu'il est difficile de toujours écrire. Néanmoins, ce rôle est primordiale pour mon personnage, ce qui explique à quel point c'est important à mes yeux d'être présent.

J'ai laissé

l'histoire

assez maléable pour que l'imagination puisse y vivre ; Mais je vous prie de respecter les points que j'ai donnés.

Naturellement, si vous avez des questions, il ne faut pas hésiter. Je suis ouverte & réponds généralement rapidement !

Si tu prends mon scénario, je t'aime déjà !

— — — — F o r e v e r ♧ Y o u n g — — — —


« Pourquoi demander si je t'aime encore, comme si, un jour, je ne t'aimerais plus ? »